Information
Concentrated source of proteins, vitamins and minerals in a muesli format
Can be used to balance oats or other straights
QLC antioxidant package to help "mop-up" free radicals
Hoof Support
Chelated Minerals for increased absorption and activity in the body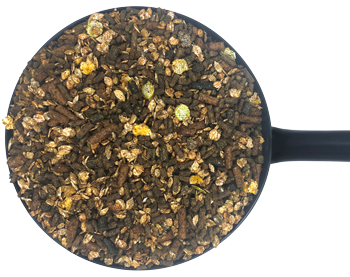 Feeding Guidelines
1 level Stubbs Scoop approximately contains: 1.7kg/3.6lbs

Feed 250-320g/100kg bodyweight per day in conjunction with up to 500-640g/100kg bodyweight per day of oats, if required. Do not exceed 320g/100kg bodyweight of Performance Concentrate Muesli per day in total. Divide into at least 2-3 meals per day.
Ensure a minimum intake of 2kg/100kg bodyweight of forage per day. Fresh drinking water must be available at all times. The best before date is shown together with the batch code on the side of the bag. For composition – see attached label. Store in a cool, dry place. For use with target species only.

Informatie
Geconcentreerde bron van eiwitten, vitaminen en mineralen in mueslivorm
Kan worden gebruikt als tegenwicht voor haver of andere voedermiddelen
QLC-antioxidantenpakket om vrije radicalen op te ruimen
Ondersteuning van de hoeven
Mineralen in chelaatvorm voor extra absorptie en activiteit in het lichaam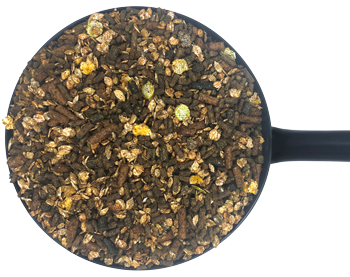 Information
Source concentrée de protéines, vitamines et minéraux sous forme de müesli
Peut servir à équilibrer l'avoine ou autres céréales à l'état pur
Complexe aux antioxydants QLC pour aider à « éponger » les radicaux libres
Contribue à la santé des sabots
Minéraux chélatés pour une meilleure absorption et activité corporelle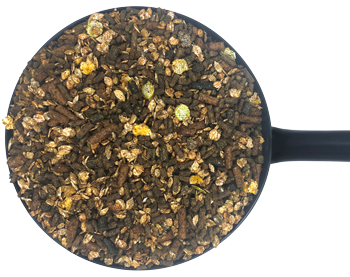 Information
Konzentrierte Protein-, Vitamin- und Mineralstoffquelle in Müsli-Format
Kann Hafer und andere Getreidesorten ausgleichen
QLC-Antioxidantien-Paket, das das "Einfangen" freier Radikale fördert
Hufunterstützung
Chelatierte Mineralstoffe zur optimalen Aufnahme und Aktivität im Körper.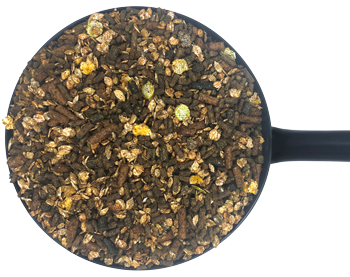 Información
Fuente concentrada de proteínas, vitaminas y minerales en muesli.
Puede administrarse para equilibrar la dieta a base de avena y otros cereales simples.
Complejo de antioxidantes QLC que ayuda a neutralizar los radicales libres.
Refuerzo de las pezuñas.
Minerales quelados para una mayor absorción y actividad en el organismo.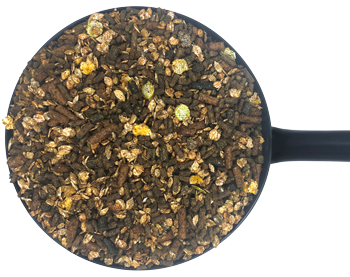 Voedingsrichtlijnen
Voer 250 - 320 g per 100 kg lichaamsgewicht per dag in combinatie met maximaal 500 - 640 g per 100 kg lichaamsgewicht per dag aan haver indien nodig. Geef niet meer dan 320 g per 100 kg lichaamsgewicht Performance Concentrate Muesli per dag in totaal. Verdeel dit over minimaal 2-3 porties per dag.
Zorg voor een minimumconsumptie van 2 kg per 100 kg lichaamsgewicht aan voer per dag. Er moet steeds vers drinkwater beschikbaar zijn. De datum van minimale houdbaarheid wordt samen met de batchcode aan de zijkant van de zak weergegeven. Zie voor de samenstelling het bijgevoegde etiket. Koel en droog bewaren. Alleen voor gebruik bij bepaalde soorten.
Directives d'alimentation
Administrer 250-320 g/100 kg de poids corporel par jour, en complément de 500-640 g/100 kg de poids corporel par jour d'avoine, si nécessaire. Ne pas dépasser 320 g/100 kg de poids corporel de Performance Concentrate Muesli par jour au total. Répartir en 2-3 repas par jour minimum.
Garantir une consommation minimum d'2 kg/100 kg de poids corporel de fourrage par jour. De l'eau fraîche et potable doit toujours être disponible. La date limite de consommation est indiquée avec le numéro de lot sur le côté du sac. Pour la composition, voir l'étiquette ci-jointe. Conserver dans un lieu frais et sec. À utiliser uniquement avec les espèces cibles.
Fütterungsrichtlinien
Die Tagesration beträgt 250 - 320 g/100 kg Körpergewicht, bei Bedarf zusammen mit bis zu 500 - 640 g/100 kg Körpergewicht täglich Hafer. Gesamtmenge von 320 g/100 kg Körpergewicht Performance Concentrate Muesli pro Tag nicht überschreiten. In mindestens 2 - 3 Mahlzeiten pro Tag aufteilen.
Für die Aufnahme von mindestens 2 kg/100 kg Körpergewicht Raufutter pro Tag sorgen. Frisches Trinkwasser muss jederzeit zur Verfügung stehen. Das Mindesthaltbarkeitsdatum wird zusammen mit der Chargennummer seitlich auf dem Beutel aufgeführt. Zusammensetzung – siehe aufgeklebtes Etikett. Kühl und trocken lagern. Nur für Pferde und Ponys.
Pautas de alimentación
Administrar 250-320g/100kg de peso corporal al día, además de hasta 500-640g/100kg de peso corporal al día de avena, si resulta necesario. No superar los 320g/100kg de peso corporal de Performance Concentrate Muesli al día en total. Repartir en al menos 2-3 comidas al día.
Garantizar una ingesta mínima de 2kg/100kg de peso corporal de forraje al día. El animal debe tener siempre agua potable limpia a su disposición. La fecha de caducidad se muestra junto con el código de lote en el lateral de la bolsa. Consultar la etiqueta adjunta para conocer la composición. Almacenar en un lugar fresco y seco. Solo para uso con especies elegidas como objetivo.