Information
Contains a high quality source of protein to provide the building blocks for musculature, plus is naturally high in calories to support a medium to hard workload or weight gain.
The length and fibrous properties of this chaff encourage chewing and enhance saliva production, supporting gastric health.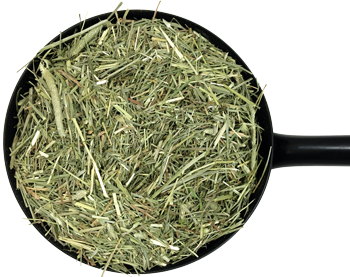 Feeding Guidelines
1 level Stubbs Scoop approximately contains: 0.2kg/0.5lbs

Feed 50-600g/100kg bodyweight per day in conjunction with free access to forage. Divide into at least 2-3 meals per day. Ensure a minimum intake of 1.5kg/100kg bodyweight of forage per day. Fresh drinking water must be available at all times. Store in a cool, dry place. For use with target species only.

Informatie
Just Grass combineert diverse grassen waaronder timoteegras, zwenkgras en Engels raaigras, en verder helemaal niets toegevoegd.
Bevat een hoogwaardige bron van eiwitten die de bouwstenen vormen voor het spierstelsel, en is bovendien rijk aan calorieën voor een middelzware tot zware werkbelasting of voor gewichtstoename.
De lengte en vezeleigenschappen van dit kaf bevorderen het kauwen en verhogen de speekselproductie, wat goed is voor de gezondheid van de maag.
Vanwege het natuurlijke suikergehalte in gras is Just Grass niet geschikt voor hoefbevangen paarden die op een gecontroleerd dieet staan.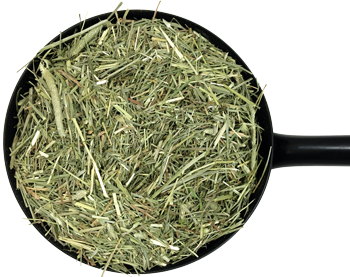 Information
Just Grass associe une variété d'herbes différentes, y compris le fléole des prés, la fétuque et l'ivraie vivace, avec absolument aucun autre ajout.
Contient une source de protéines de bonne qualité pour apporter les éléments constitutifs nécessaires à la musculature et est naturellement riche en calories pour soutenir une charge de travail moyenne à lourde ou une prise de poids.
La longueur et les propriétés fibreuses de cette ivraie incitent à mâcher et augmentent la production de salive, supportant la santé gastrique.
En raison de la teneur en sucres naturels de l'herbe, Just Grass ne convient pas aux animaux souffrant de fourbure qui suivent un régime contrôlé.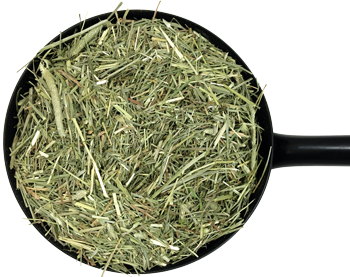 Information
Just Grass kombiniert eine Vielzahl verschiedener Grassorten wie Wiesenlieschgras, Rotschwingel und einjähriges Weidelgras, ohne jegliche Zusatzstoffe.
Enthält eine hochwertige Proteinquelle, die die Bausteine zur Muskelbildung liefert, und ist zudem auf natürliche Weise kalorienreich, um mittlere bis schwere Arbeitsbelastung oder Gewichtszunahme zu unterstützen.
Die Länge und Fasereigenschaften dieses gehäckselten Strukturfutters regen die Kautätigkeit an und steigern die Speichelproduktion, wodurch die Magengesundheit unterstützt wird.
Aufgrund des natürlichen Zuckergehalts von Gras ist Just Grass nicht für kontrolliert ernährte Hufrehe-Pferde geeignet.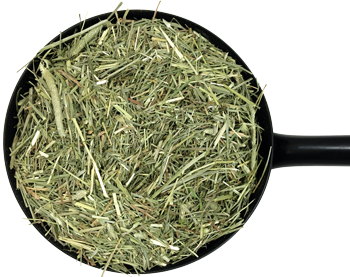 Información
Just Grass combina una amplia variedad de pastos, entre ellos fleo de los prados, festuca y ballica secas, y no incluye ningún tipo de aditivo.
Es una fuente de proteínas de alta calidad que proporciona los elementos esenciales para el desarrollo de la musculatura. Además, posee un elevado contenido calórico de forma natural que ayuda al caballo a asumir niveles de ejercicio entre intermedios e intensos o aumentar de peso.
La longitud y las propiedades fibrosas de este chaff fomentan la masticación y potencian la producción de saliva, con el consiguiente beneficio para la salud gástrica.
No obstante, debe tenerse en cuenta que Just Grass no es apto para caballos con laminitis sometidos a dietas controladas debido a su contenido natural de azúcares.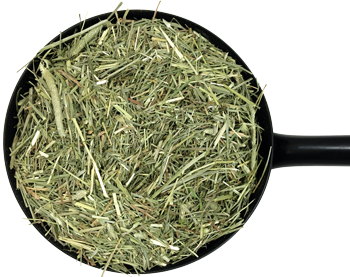 Voedingsrichtlijnen
Geef 50 - 600 g per 100 kg lichaamsgewicht per dag in combinatie met vrije toegang tot voer. Verdeel dit over minimaal 2-3 porties per dag. Zorg voor een minimumconsumptie van 1,5 kg per 100 kg lichaamsgewicht aan voer per dag. Er moet steeds vers drinkwater beschikbaar zijn. Koel en droog bewaren. Alleen voor gebruik bij bepaalde soorten.
Directives d'alimentation
Administrer 50-600 g/100 kg de poids corporel par jour, en complément d'un accès libre au fourrage. Répartir en 2-3 repas par jour minimum. Garantir une consommation minimum d'1,5 kg/100 kg de poids corporel de fourrage par jour. De l'eau fraîche et potable doit toujours être disponible. Conserver dans un lieu frais et sec. À utiliser uniquement avec les espèces cibles.
Fütterungsrichtlinien
Die Tagesration beträgt 50 - 600 g/100 kg Körpergewicht bei freiem Zugang zu Raufutter. In mindestens 2 - 3 Mahlzeiten pro Tag aufteilen. Für die Aufnahme von mindestens 1,5 kg/100 kg Körpergewicht Raufutter pro Tag sorgen. Frisches Trinkwasser muss jederzeit zur Verfügung stehen. Kühl und trocken lagern. Nur für Pferde und Ponys.
Pautas de alimentación
Administrar 50-600g/100kg de peso corporal al día, además de acceso ilimitado a forraje. Repartir en al menos 2-3 comidas al día. Garantizar una ingesta mínima de 1,5kg/100kg de peso corporal de forraje al día. El animal debe tener siempre agua potable limpia a su disposición. Almacenar en un lugar fresco y seco. Solo para uso con especies elegidas como objetivo.