Information
One of its kind on the market, our unique "all in one performance feed" no need to add chaff.
Provides key amino acids to support muscle development and repair.
Includes electrolytes to help replace losses that occur as part of regular training.
Fully balanced feed including chelated minerals for optimum absorption and activity in the body.
Easy to feed formula including alfalfa and grass chaff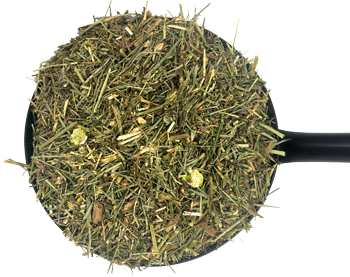 Feeding Guidelines
1 level Stubbs Scoop approximately contains: 0.6kg/1.4lbs

Feed 400g-1.5kg/100kg bodyweight per day in conjunction with free access to forage. Do not exceed 1.5kg/100kg bodyweight per day in total. Divide into at least 2-3 meals per day.
Ensure a minimum intake of 2kg/100kg bodyweight of forage per day. Fresh drinking water must be available at all times. For use with target species only.

Informatie
Uniek in de markt: voor ons "alles-in-een prestatievoer" hoeft geen kaf te worden toegevoegd.
Levert de belangrijkste aminozuren ter ondersteuning van spierontwikkeling en -herstel.
Met elektrolyten om verliezen te helpen aanvullen die ontstaan tijdens gewone training.
Uitgebalanceerde voeding met mineralen in chelaatvorm voor optimale absorptie en activiteit in het lichaam.
Deze formule is eenvoudig in gebruik en bevat alfalfa en graskaf.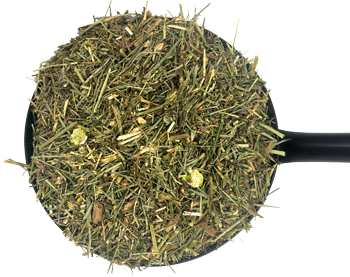 Information
Unique en son genre sur le marché, notre « aliment performant tout-en-un » original ne nécessite pas l'ajout d'ivraie.
Apporte des acides aminés essentiels qui soutiennent le développement et la récupération musculaires.
Contient des électrolytes qui contribuent à remplacer les pertes qui se produisent dans le cadre d'un entraînement régulier.
Aliment parfaitement équilibré, à base de minéraux chélatés pour une absorption et une activité corporelle optimales.
Formule facile à administrer, à base de luzerne et d'ivraies d'herbe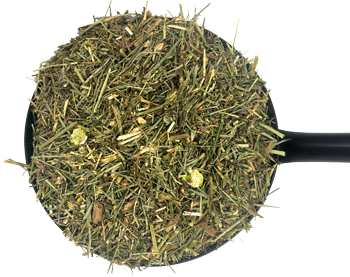 Information
Unser einzigartiges "Komplettleistungsfutter" ist ohnegleichen auf dem Markt, kein Zusatz von Grashäcksel erforderlich.
Liefert wichtige Aminosäuren zur Unterstützung von Muskelaufbau und -regeneration.
Enthält Elektrolyte, die bei normalem Training entstehende Verluste ausgleichen.
Voll ausgewogenes Futter mit chelatierten Mineralstoffen zur optimalen Aufnahme und Aktivität im Körper.
Leicht zu fütternde Rezeptur mit Luzerne und Grashäcksel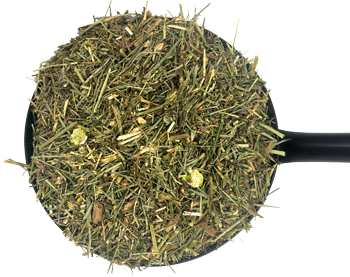 Información
Nuestro exclusivo y completo pienso de alto rendimiento es el único producto del mercado que no necesita chaff añadido.
Aporta aminoácidos clave para fomentar el desarrollo y la recuperación muscular.
Incluye electrolitos que ayudan a reponer las pérdidas generadas durante los entrenamientos rutinarios.
Un pienso totalmente equilibrado que incluye minerales quelados para una óptima absorción y actividad en el organismo.
Fórmula de fácil administración con alfalfa y chaff de pasto.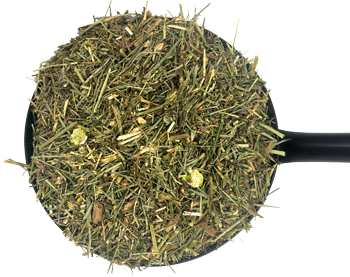 Voedingsrichtlijnen
Geef 400 g - 1,5 kg per 100 kg lichaamsgewicht per dag in combinatie met vrije toegang tot voer. Geef niet meer dan 1,5kg per 100 kg lichaamsgewicht per dag in totaal. Verdeel dit over minimaal 2-3 porties per dag.
Zorg voor een minimumconsumptie van 2 kg per 100 kg lichaamsgewicht aan voer per dag. Er moet steeds vers drinkwater beschikbaar zijn. Alleen voor gebruik bij bepaalde soorten.
Directives d'alimentation
Administrer 400 g-1,5 kg/100 kg de poids corporel par jour, en complément d'un accès libre au fourrage. Ne pas dépasser 1,5 kg/100 kg de poids corporel par jour au total. Répartir en 2-3 repas par jour minimum.
Garantir une consommation minimum d'2 kg/100 kg de poids corporel de fourrage par jour. De l'eau fraîche et potable doit toujours être disponible. À utiliser uniquement avec les espèces cibles.
Fütterungsrichtlinien
Die Tagesration beträgt 400 g - 1,5 kg/100 kg Körpergewicht bei freiem Zugang zu Raufutter. Gesamtmenge von 1,5 kg/100 kg Körpergewicht pro Tag nicht überschreiten. In mindestens 2 - 3 Mahlzeiten pro Tag aufteilen.
Für die Aufnahme von mindestens 2 kg/100 kg Körpergewicht Raufutter pro Tag sorgen. Frisches Trinkwasser muss jederzeit zur Verfügung stehen. Nur für Pferde und Ponys.
Pautas de alimentación
Administrar 400g-1,5kg/100kg de peso corporal al día, además de acceso ilimitado a forraje. No superar los 1,5kg/100kg de peso corporal al día en total. Repartir en al menos 2-3 comidas al día.
Garantizar una ingesta mínima de 2kg/100kg de peso corporal de forraje al día. El animal debe tener siempre agua potable limpia a su disposición. Solo para uso con especies elegidas como objetivo.