Information
Our blend of quality alfalfa is a great way to enhance the overall quality of your horse's diet, while adding essential fibre.
Ideal for medium – hard working horses, veterans who need extra condition or any other individual who would benefit from a high protein, high calorie chaff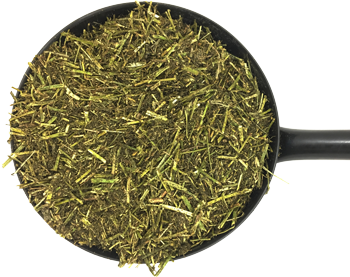 Feeding Guidelines
1 level Stubbs Scoop approximately contains: 0.5kg/1.1lbs
Feed 100-600g/100kg bodyweight per day in conjunction with free access to forage. Do not exceed 600g/100kg bodyweight per day in total. Divide into at least 2-3 meals per day. Ensure a minimum intake of 1.5kg/100kg bodyweight of forage per day. Fresh drinking water must be available at all times. For use with horses and ponies only.

Informatie
Onze mix van hoogwaardige alfalfa is zeer geschikt om de algehele kwaliteit van het dieet van uw paard te verhogen en tegelijk essentiële vezels toe te voegen.
Ideaal voor paarden met middelzwaar – zwaar werk, oude paarden die extra conditie nodig hebben of paarden die baat hebben bij kaf dat rijk is aan eiwitten en calorieën.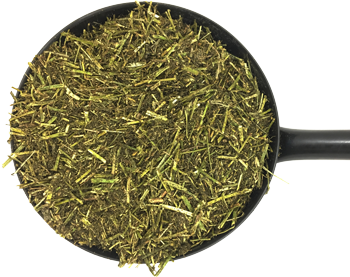 Information
Notre mélange de luzerne de qualité est un bon moyen d'améliorer la qualité d'ensemble du régime de votre cheval, tout en y ajoutant des fibres essentielles.
Idéal pour les chevaux effectuant des travaux moyens à durs, les chevaux âgés ayant besoin d'une meilleure condition physique ou tout autre animal à qui une ivraie riche en protéines et en calories est recommandée.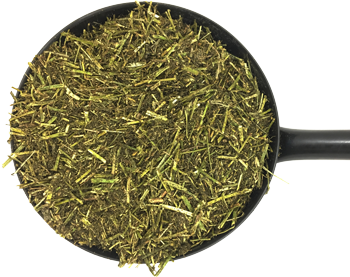 Information
Unsere Mischung aus hochwertiger Luzerne bietet eine großartige Möglichkeit, die Gesamtqualität der Ernährung Ihres Pferdes zu verbessern und gleichzeitig wichtige Rohfasern beizufügen.
Ideal für Pferde in mittlerer bis schwerer Arbeit, ältere Pferde, die Extrakondition brauchen, oder alle sonstigen Pferde, für die ein protein- und kalorienreiches gehäckseltes Strukturfutter vorteilhaft wäre.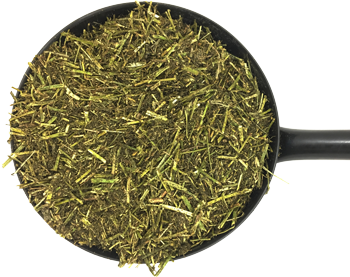 Información
Nuestra combinación de alfalfa de alta calidad ofrece una excelente manera de mejorar la calidad general de la dieta de su caballo y añadir fibras esenciales a la misma.
Idónea para caballos con niveles de ejercicio entre intermedios e intensos, veteranos que requieren un refuerzo para mejorar su forma física o cualquier otro animal que pueda beneficiarse de un chaff con un alto contenido calórico y proteico.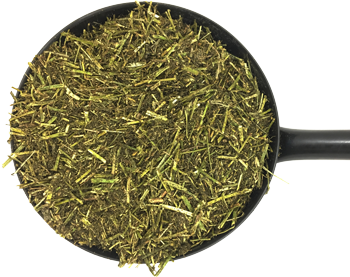 Voedingsrichtlijnen
Geef 100 - 600 g per 100 kg lichaamsgewicht per dag in combinatie met vrije toegang tot voer. Geef niet meer dan 600 g per 100 kg lichaamsgewicht per dag in totaal. Verdeel dit over minimaal 2-3 porties per dag. Zorg voor een minimumconsumptie van 1,5 kg per 100 kg lichaamsgewicht aan voer per dag. Er moet steeds vers drinkwater beschikbaar zijn. Alleen voor gebruik bij bepaalde soorten.
Directives d'alimentation
Administrer 100 g-600 g/100 kg de poids corporel par jour, en complément d'un accès libre au fourrage. Ne pas dépasser 600 g/100 kg de poids corporel par jour au total. Répartir en 2-3 repas par jour minimum. Garantir une consommation minimum d'1,5 kg/100 kg de poids corporel de fourrage par jour. De l'eau fraîche et potable doit toujours être disponible. À utiliser uniquement avec les espèces cibles.
Fütterungsrichtlinien
Die Tagesration beträgt 100 - 600 g/100 kg Körpergewicht bei freiem Zugang zu Raufutter. Gesamtmenge von 600 g/100 kg Körpergewicht pro Tag nicht überschreiten. In mindestens 2 - 3 Mahlzeiten pro Tag aufteilen. Für die Aufnahme von mindestens 1,5 kg/100 kg Körpergewicht Raufutter pro Tag sorgen. Frisches Trinkwasser muss jederzeit zur Verfügung stehen. Nur für Pferde und Ponys.
Pautas de alimentación
Administrar 100-600g/100kg de peso corporal al día, además de acceso ilimitado a forraje. No superar los 600g/100kg de peso corporal al día en total. Repartir en al menos 2-3 comidas al día. Garantizar una ingesta mínima de 1,5kg/100kg de peso corporal de forraje al día. El animal debe tener siempre agua potable limpia a su disposición. Solo para uso con especies elegidas como objetivo.