Information
HIGH FIBRE
High in fibre and naturally low in sugar at only 5%, KwikBeet is a versatile way to add additional fibre to your horse's diet.
QUICK SOAKING
KwikBeet is ready to feed in just ten minutes, provides succulence and promotes digestive health.
MOLASSES FREE
KwikBeet is suitable for horses and ponies prone to laminitis and can be used as part of a forage replacer for veterans and horses who struggle to chew.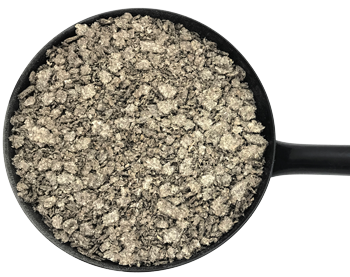 Feeding Guidelines
1 level Stubbs Scoop approximately contains: 1.4kg/3.1lbs
KwikBeet should be weighed before soaking. For every 100g of KwikBeet, add 500ml water and soak for 10 minutes before feeding. Feed 100g/100kg bodyweight per day in conjunction with free access to forage. Do not exceed 600g/100kg bodyweight per day in total. Divide into at least 2-3 meals per day. Ensure a minimum intake of 1.5kg/100kg bodyweight of forage per day.

Informatie
RIJK AAN VEZELS
KwikBeet, vezelrijk en met een van nature laag suikergehalte van slechts 5 %, is een veelzijdig product om extra vezels toe te voegen aan het dieet van uw paard.
WEEKT SNEL
KwikBeet is klaar voor gebruik in slechts tien minuten, is sappig en bevordert de spijsvertering.
VRIJ VAN MELASSE
KwikBeet is geschikt voor paarden en pony's die vatbaar zijn voor hoefbevangenheid en kan worden gebruikt als onderdeel van een voervervanger voor oude paarden en paarden die moeite hebben met kauwen.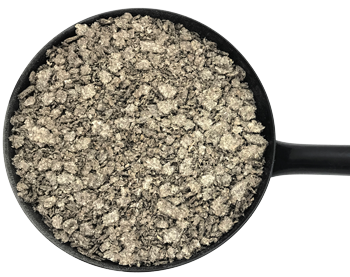 Information
RICHE EN FIBRES
Riche en fibres et naturellement pauvre en sucre avec une teneur équivalente à seulement 5 %, KwikBeet est un moyen polyvalent d'enrichir le régime de votre cheval en fibres.
ABSORPTION RAPIDE DE L'EAU
KwikBeet est prêt à être administré en seulement dix minutes, est succulent et promeut la santé digestive.
SANS MÉLASSE
KwikBeet convient aux chevaux et poneys enclins à la fourbure et peut remplacer en partie le fourrage pour les chevaux âgés et les chevaux ayant du mal à mâcher.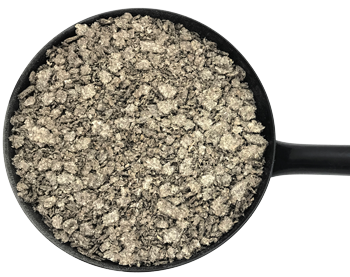 Information
HOHER FASERGEHALT
Mit seinem hohen Rohfasergehalt und natürlich niedrigen Zuckergehalt (5 %) stellt KwikBeet eine vielseitige Möglichkeit dar, das Futter Ihres Pferdes mit zusätzlichen Rohfasern anzureichern.
KURZE EINWEICHZEIT
KwikBeet ist in nur 10 Minuten verfütterungsfertig, ist saftig und fördert eine gesunde Verdauung.
MELASSEFREI
KwikBeet ist für hufrehegefährdete Pferde und Ponys geeignet und kann im Rahmen eines Raufutterersatzprogramms für Senioren und Pferde mit Zahnproblemen eingesetzt werden.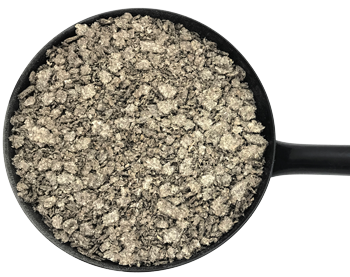 Información
RICO EN FIBRAS
KwikBeet es un alimento rico en fibra con un bajo contenido de azúcares (tan solo el 5%) que ofrece una manera versátil de añadir fibra adicional a la dieta de su caballo.
RÁPIDA PREPARACIÓN
KwikBeet se prepara en tan solo 10 minutos, proporciona jugosidad y favorece la salud del sistema digestivo.
SIN MELAZAS
KwikBeet es apto para caballos y ponis propensos a sufrir laminitis y puede utilizarse como un sustituto parcial del forraje en ejemplares veteranos o con problemas de masticación.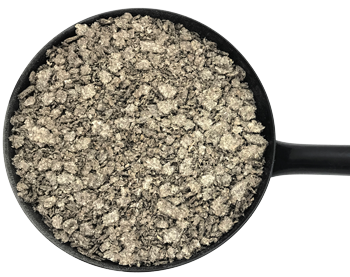 Voedingsrichtlijnen
KwikBeet dient te worden gewogen voordat u het drenkt. Voeg per 100 g KwikBeet 500 ml water toe en laat dit 10 minuten weken voordat u gaat voeren Geef 100 g per 100 kg lichaamsgewicht per dag in combinatie met vrije toegang tot voer. Geef niet meer dan 600 g per 100 kg lichaamsgewicht per dag in totaal. Verdeel dit over minimaal 2-3 porties per dag. Zorg voor een minimumconsumptie van 1,5 kg per 100 kg lichaamsgewicht aan voer per dag.
Directives d'alimentation
KwikBeet doit être pesé avant le trempage. Pour chaque portion de 100 g de KwikBeet, ajouter 500 ml d'eau et laisser tremper pendant 10 minutes avant d'administrer. Administrer 100 g/100 kg de poids corporel par jour, en complément d'un accès libre au fourrage. Ne pas dépasser 600 g/100 kg de poids corporel par jour au total. Répartir en 2-3 repas par jour minimum. Garantir une consommation minimum d'1,5 kg/100 kg de poids corporel de fourrage par jour.
Fütterungsrichtlinien
KwikBeet sollte vor dem Einweichen abgewogen werden. Pro 100 g KwikBeet 500 ml Wasser zugeben und vor dem Füttern 10 Minuten einweichen. Die Tagesration beträgt 100 g/100 kg Körpergewicht bei freiem Zugang zu Raufutter. Gesamtmenge von 600 g/100 kg Körpergewicht pro Tag nicht überschreiten. In mindestens 2 - 3 Mahlzeiten pro Tag aufteilen. Für die Aufnahme von mindestens 1,5 kg/100 kg Körpergewicht Raufutter pro Tag sorgen.
Pautas de alimentación
KwikBeet debe pesarse antes de hidratarse. Añadir 500 ml de agua por cada 100 g de KwikBeet y dejar hidratando durante 10 minutos. Administrar 100g/100kg de peso corporal al día, además de acceso ilimitado a forraje. No superar los 600g/100kg de peso corporal al día en total. Repartir en al menos 2-3 comidas al día. Garantizar una ingesta mínima de 1,5kg/100kg de peso corporal de forraje al día.