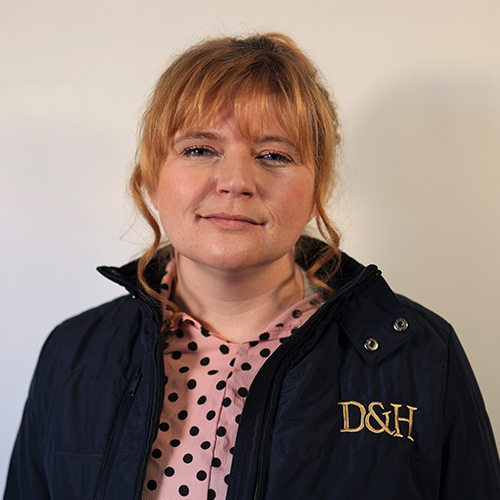 Samantha Liptrott
UK Sales Director
I've worked at D&H for over 6 years starting as an Account Manager then Key Account Manager and now UK Sales Director, responsible for UK Sales along with leading the field sales team.
Animals are at the heart of my life inside and outside work. I have three dogs, 2 borders terriers and an Italian Greyhound and a cat called Fred. I enjoy competing my horse most weekends in a mixture of disciplines including BE eventing.
Favourite D&H feed and why?
CushCare Condition as its great at making horses look in fab condition, it's low intake and best of all it doesn't make horses try and buck you off!
Top Feeding Tip
Always have an objective to feed - increase condition, provide vitamins, create energy, healthy gut etc