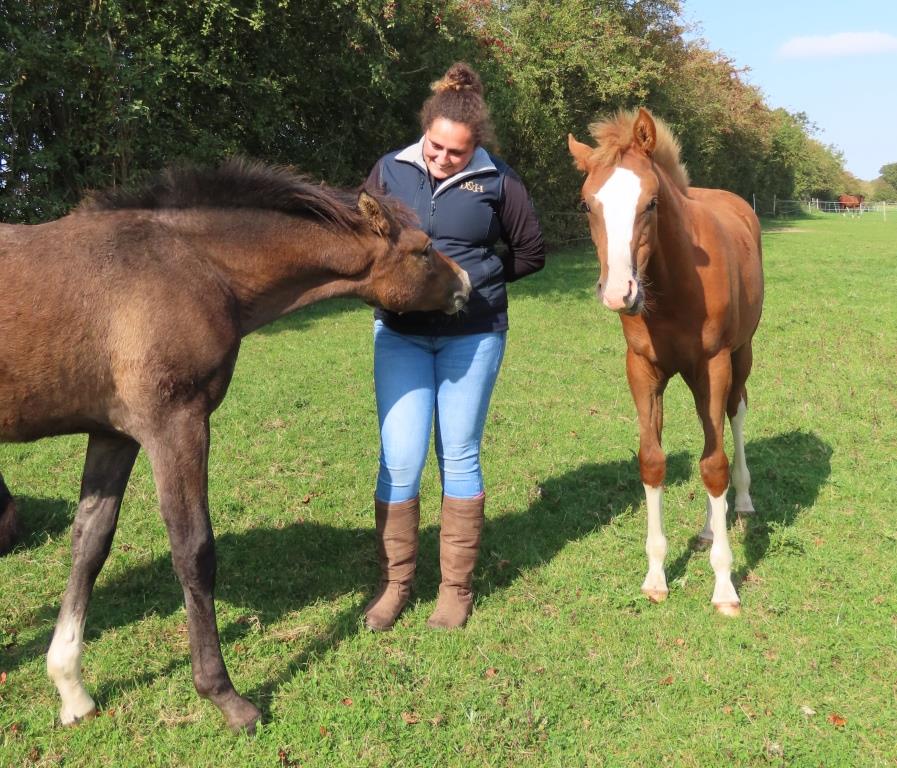 Poppy Amphlett
Performance Horse Specialist (East)
Why do you love working at D&H?: It's great working for a company that is so passionate about what they do. Each staff member understands the importance of quality and service and has a genuine passion for the welfare of the animals of our clients.
How long have you worked at D&H? 10 months
Do you have any animals? I grew up with family dogs and have a strong connection with the Greyhound racing industry. I have a strong passion for working dogs, particularly pastoral and terriers. Currently have 2 jack Russell's, Spud and Bean. Hoping to have more dogs and horses in the near future.
Do you have a horse?: Although I don't currently have any horses at home, I hope to soon change this again and return to having my life dictated by 4 hooves! Having had horses form the age of 12 and studied horses from the age of 17, having horses around is a necessity in my life that I find irreplaceable. I have worked on eventing yards, point to point yards and completed work experience with an equine vet. I enjoy the educational side of horses as this interests me and I am keen to further my knowledge around horses.
I completed a diploma at college and went on to study at university completing my degree whilst working part-time on a college yard, where I then took on a full-time role in the management of the horses within an educational environment.