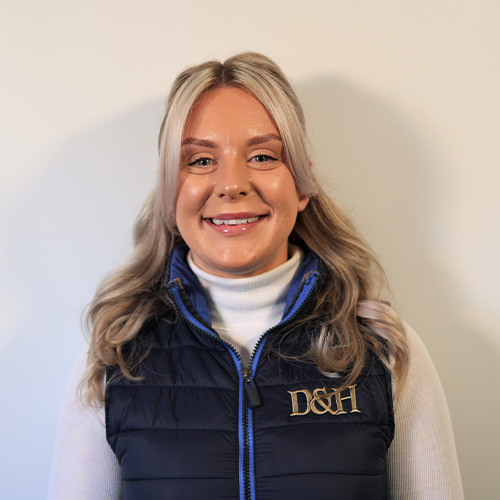 Gemma Bridges
UK Business Development Manager
I work at Dodson & Horrell as a Business Development Manager for the south. Prior to joining I worked as an account manager in recruitment. Horses are a huge part of my life and I currently own an ex racehorse who is enjoying the quieter life off the track going on leisurely hacks through the countryside (when the typical English weather wants to be kind). I am super excited to combine my passion of horses with my experience in sales to help deliver a high level of customer service and look forward to meeting everyone out on the road!
Favourite D&H feed and why?
My favourite Dodson and Horrell feed would have to be the Ultimate Balancer, not only is it suitable for all horses and ponies it has added digestive support as well as recovery and immune support with added antioxidants and MSM.