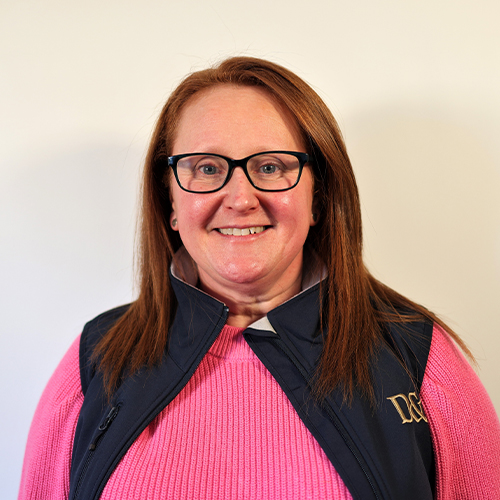 Dr Stephanie Wood
Head of Nutrition
Stephanie joined D&H in February 2023 as an experienced equine nutritionist and educator with a passion for providing suitable diets to all equines, whether that be companion ponies or performance horses. Stephanie gained her BSc (Hons) in Equine Science from the University of Wales, Aberystwyth, followed by a PhD in Equine Nutrition from the University of Edinburgh. Her technical knowledge is supported by many years experience working in equine establishments, caring for and managing horses. Her technical and practical experience have allowed her to work in equine supplement and feed companies and in knowledge transfer and educational settings, where she helps the next generation to develop their knowledge of equine nutrition.
Favourite D&H feed and why?

Ultimate Balancer is an excellent product for supplying high quality nutrients in a concentrated form. Balanced levels of vitamins and minerals are complimented by pre and probiotics to optimise digestion and bespoke hoof and immune support nutrients to enhance health and performance without the need to feed multiple products.
Top feeding tip

Feeding is part of a holistic approach to keeping horses healthy and performing at their best. When selecting feeds and formulating your horse's diet, also consider how stable routine and exercise regime will influence their health. The D&H helpline is also available to provide advice on suitable feeds and to answer your feeding related questions.