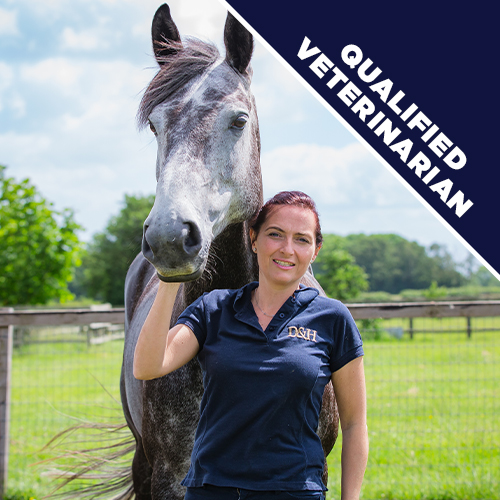 Dr Judith Maxwell Stretton MRCVS BVSc BSc (hons)
International Sales Director
I grew up in Northern Ireland, surrounded by all types of horses and ponies. Throughout my riding career have tried my hand to pretty much every sphere imaginable, and since moving back to the UK have thoroughly enjoyed the trials and tribulations of bringing on my homebred Irish Sports Horse, at riding club level. I have worked for Dodson for over 5 years and throughout that time have travelled extensively around the globe. Before this, I was a full time Equine Vet in the UK, Graduating from Liverpool University. I also attained an Animal Science degree from Newcastle University.
Favourite D&H feed and why?
My Favourite Dodson and Horrell product is Regener8, as there is nothing else like it in the market, and when used correctly it can transform horses who have otherwise struggled with their performance and / or recovery.
Top Feeding Tip
Electrolytes! Inadequate hydration and electrolyte balance is one of the biggest contributors to poor performance. If your horse wont drink them, sneak them into a handful of soaked Kwikbeet or Health Mash.