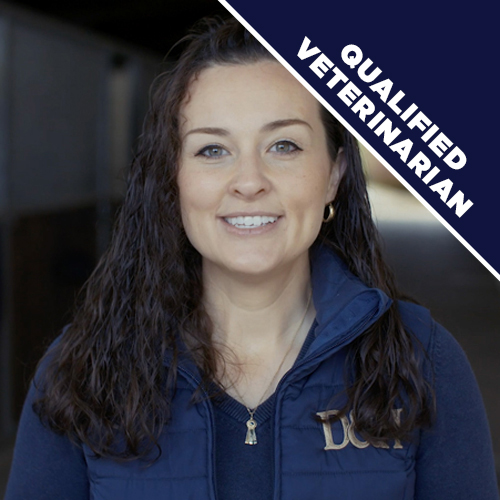 Dr Courtney Miller BS BVetMed MRCVS
Technical Director
Courtney joined D&H in 2017 after moving back from the States, where she was practicing as a vet. This clinical experience, as well as her Zoology degree training, underpinned her desire to focus her career more exclusively on preventative health and nutrition. Courtney started riding at age four and competed at US national level in showjumping competitions, but these days is often found on a beach or a board of some sort in her spare time, usually with her very best fur friend, Bindi.
Favourite Dodson & Horrell feed and why?
Health Mash as the holistic blend of science and taste reminds me of my early attempts making creative concoctions for my own horses to keep them happy and healthy growing up.
Top Feeding Tip
Never hesitate to seek advice from our trained professionals. We're here to help!