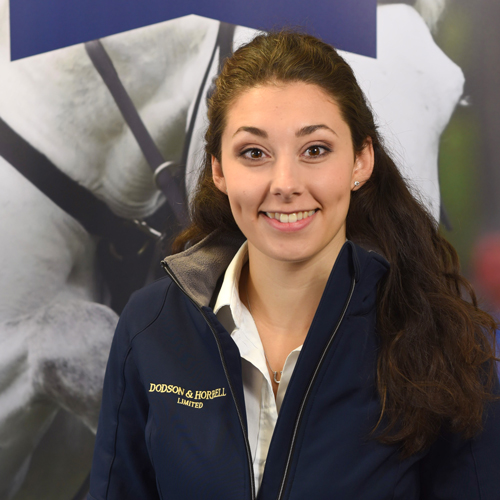 Charlotte Wilkinson BSc (Hons), ANutr
Formulations and Technical Support Manager
I have been with D&H now for 4 years in a variety of roles, working my way from the Nutritional Helpline through the sales team as a Performance Horse Nutritionist, to my current role as Formulations and Technical Support Manager. Within my current role I am heavily involved in the management of ongoing development projects for our products and ranges, as well as supporting other teams within the business with Nutrition and Technical information for our products.

Favourite D&H feed and why?
My favourite D&H product is Build & Glow, it's so easy to add in on top of an existing ration, to create flexibility and easy diet adjustments throughout the year, to ensure horses stay in tip top condition throughout the seasons and whilst their workload varies!
Top feeding tip
My top feeding tip is, Horses don't eat percentages! When looking at a total diet for an individual horse, it's important to take into account the amount per day of each component a horse will be fed. The starch content of a feed may be 20%, however, when it's fed at 500g per day vs hay at 10kg per day in some cases, it makes a lot of difference to its total contribution to starch intake on a daily basis.