FEEDING SUCCESS
More than 80 years ago, Dodson & Horrell began developing and producing the best possible agricultural feed on the market. We wanted to make the finest product money could buy and we set out to be the most trusted supplier.
Everything we research, understand, evaluate, formulate, approve, improve, source, grow, select, fortify, manufacture, pack, ship and support: to everyone who explores, challenges, discovers, rediscovers, advises, regulates, evaluates, examines, plans, directs and delivers.
The end goal is the same.
To ensure every equine, canine, small animal and pet-life we are entrusted to support, gets the best possible combination and balance of nutrients and supplements to fuel performance and live healthier lives.
Innovators in premium equine and canine nutrition
Trust in our team of experts, what they accomplish, the high bar they set and the advantage of the product we deliver is what our magnificent heritage is built on. It's also what all future innovation and success relies upon. We've made 'peak performance' and 'great form' a science. Our ability to reliably deliver this is at the core of everything we do.
Leadership Team
Anna Horrell
CEO
Passionate about developing the D&H brand and building fruitful partnerships that make a difference.
Sam Horrell
CEO
Committed to another 80 years of feeding success.
Richard Anderson
Managing Director
Privileged to lead a company of dedicated experts to ensure D&H continues to be a pioneering and trusted brand.
Gail Crane
Head of Finance
Working across all Dodson & Horrell divisions to ensure a consistent approach to financial management.
Dr Courtney Miller
Head of Technical
Looking forward to developing best-in-class products for the equine and canine industry.
Julia Wheldon
Head of Purchasing
Ensuring the company source the best ingredients possible to meet D&H's high production standards.
Richard Anderson
Managing Director
Gail Crane
Head of Finance
Dr Courtney Miller
Head of Technical
Julia Wheldon
Head of Purchasing
1939
Founded in Ringstead, Northamptonshire by Claude Horrell
1976
The Chudleys brand was born and Chudleys Original dog food became the flagship product
1985
Royal Warrant granted as manufacturer of high quality horse food
1988
Pasture Mix, the first muesli food specifically formulated for the leisure horse
1990
Started supplying horse food to the Ministry of Defence
1999
Acquired Gold Line Pet Products and became leading animal food manufacturer
2005
Factory relocated from Ringstead to Islip with purpose built distribution centre
2006
Significant investment in the manufacturing facilities at its Islip production site
2009
World Horse Welfare becomes our official charity
2014
Official supplier of nutrition to Equestrian Team GBR
2015
Large scale investment in new manufacturing and warehouse facilities
2019
Dodson and Horrell celebrates its 80th year
1939
Founded in Ringstead, Northamptonshire by Claude Horrell
1976
The Chudleys brand was born and Chudleys Original dog food became the flagship product
1985
Royal Warrant granted as manufacturer of high quality horse food
1988
Pasture Mix, the first muesli food specifically formulated for the leisure horse
1990
Started supplying horse food to the Ministry of Defence
1999
Acquired Gold Line Pet Products and became leading animal food manufacturer
2005
Factory relocated from Ringstead to Islip with purpose built distribution centre
2006
Significant investment in the manufacturing facilities at its Islip production site
2009
World Horse Welfare becomes our official charity
2014
Official supplier of nutrition to Equestrian Team GBR
2015
Large scale investment in new manufacturing and warehouse facilities
2019
Dodson and Horrell celebrates its 80th year
Brand Values
Pioneering
We're the leading innovators in animal nutrition, ever seeking the next breakthrough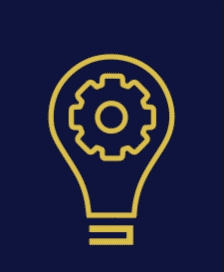 Experts
We're known as experienced specialists in all areas of animal nutrition, with exceptional safety standards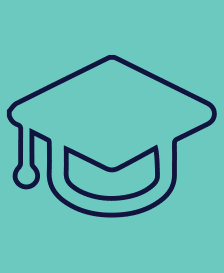 Trusted
In 80 years we've become dependable and relied upon, even by royalty
Passionate
We care about animals and their wellbeing and support charities that do the same